One last note
June 30, 2018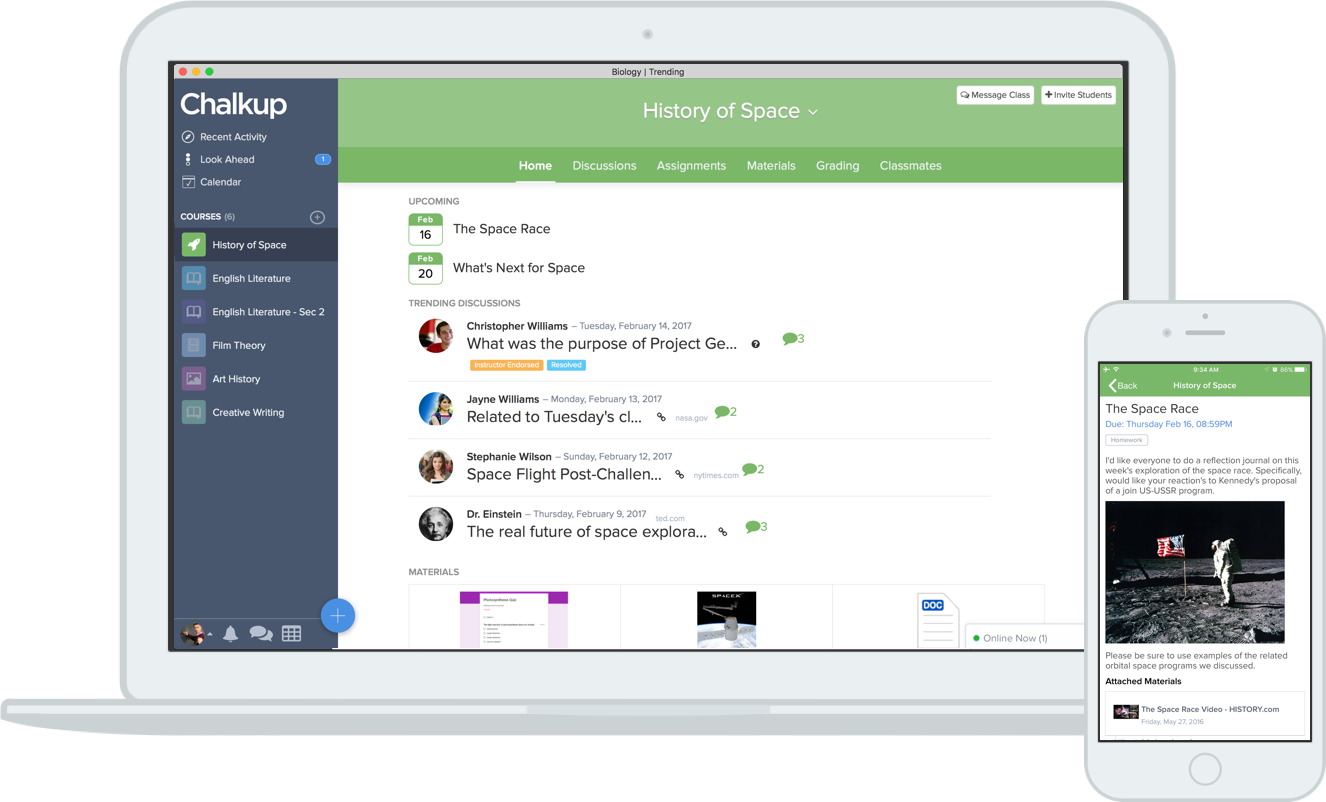 Dear Chalkup teachers and students,
One last note to let you know that we're moving on for good to Microsoft Teams and have shut down the Chalkup apps on all platforms.
What's happening?
As we announced earlier this year, Chalkup has joined Microsoft Education. As of today, Chalkup is shut down and no longer available.
What's next?
This is definitely the end of an era. But more importantly, it's the beginning of a new one. We're excited by what's ahead and we'd love for you to come and join us in our latest adventure with Microsoft.
We've kept our promise to bring the magic of Chalkup to Microsoft Teams and we've already announced some big improvements. To have a look at what we've been up to you, check out the updates to Teams assignments also our announcement of rubric grading.
The best part is, we're just getting started! Moving forward we're confident you'll continue to find our special touch inside Microsoft Teams for Education.
Thank you!
Whether you decide to follow us to Microsoft Teams or not, we couldn't go without saying a massive THANK YOU!
Chalkup wouldn't have existed if it wasn't for the incredible support we had from the educators and students who loved using it.
From our first-ever launch at my own school, to our exit to Microsoft – it's been an amazing journey. We are so lucky to continue to work hand in hand with so many passionate and inspiring educators and students like you in our next chapter together at Microsoft.
So here we go, taking on the same challenge but on a global stage – to help every educator and student in the world achieve more.
With lots of love ❤️,

Justin J. Chando
Co-Founder & CEO